Barrett-Jackson: The Auctions
Barrett-Jackson is well-known for its car collector auctions, held in various cities throughout the year. These auctions can be viewed on television by car enthusiasts and collectors alike. Auctions take place in Las Vegas, Scottsdale, and Palm Beach; and the live or recorded broadcast can be viewed on several television networks including SPEED and FOX. The broadcasts are appropriate for all ages and interest levels.
Television viewers can also test their classic and collector automobile knowledge on select vehicles through the Hagerty Classic Cars Fantasy Bid game. Viewers can either text or enter their fantasy bid online. The fastest and most accurate fantasy bid to the final hammer price can then become eligible for various prizes. The fantasy bid game is only available for the live auction broadcast.
2 Seasons,

14

Episodes

February 23, 2006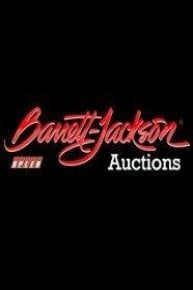 Barrett-Jackson: The Auctions Full Episode Guide
Episode

10

-

Celebrity Cars

Special guest Joey Kramer of Aerosmith is joined by Alice Cooper, Beach Boy Al Jardine, Alabama's Randy Owen and "Ghostbuster" Ernie Hudson. Only on SPEED.

Episode

9

-

The Chevy Show

A look at the top Camaros, Impalas, Bel Airs and Chevelles featured at the Scottsdale auction.

Episode

8

-

The Racer's Edge

Race cars sold at Scottsdale attracted legends of the sport Dale Inman and Robert Yates.

Episode

7

-

Pony Car Wars

More American muscle from the Scottsdale auction, featuring Boss 302's, Camaro Z-28's, Cuda AAR, Cougar, Challenger TA's and Firebirds.

Episode

6

-

Trucks, Woodys and Wagons

No longer thought of as just utility vehicles or family transport, trucks and wagons are becoming a favorite amongst collectors.

Cars that make up the MOPAR muscle machine, 'Cudas, Road Runners, Super Birds and Super Bees are featured.

Episode

4

-

The Collectors Edition

A Colorado collector buys thirty cars at this year's auction, and ninety-seven in total at Barrett-Jackson events.

Episode

3

-

Resto-Mods and Customs

The Resto-Mods and customs from George Barris are featured at auction; a visit to the shop of the King of the Kustoms himself. Only on SPEED.

Episode

2

-

Mad About Mustangs

Lee Iacocca, the - Father of the Mustang, makes a rare appearance at the 2010 auction as some of the top Ford Mustangs sold in Scottsdale.

Episode

1

-

The Shelby Legacy

A visit with Carroll Shelby at his office and engine factory in Gardena, California; iconic Shelby cars are auctioned in Scottsdale. Only on SPEED.
Episode

4

-

Rock 'N' Stock

Rock star Alice Cooper sells his 1939 Lincoln Zephyr hot rod; a 1969 Dodge Daytona Wing racecar driven by stock car legend Bobby Allison is sold.SPEEDtv.com the motorsports authority for NASCAR, Formula 1, auto racing, moto racing, cars and bikes.

A 1950 GM Futureliner tour bus sets the record price for a vehicle at Barrett-Jackson; an Elvis Presley owned Lincoln limo and a 1970 Plymouth Hemi Cuda convertible go for big bucks. SPEEDtv.com the motorsports authority for NASCAR and Formula 1.

Episode

2

-

The First Million

Featured cars on the block include a 1970 Mustang BOSS 302 Fastback with only 14,000 original miles an un-restored 1970 Plymouth Roadrunner 2-door hardtop and a 1970 Plymouth Barracuda AAR.
If You Like Barrett-Jackson: The Auctions, Then Try...