Won & Done
Drag racing fans would be watching a TV show called Won & Done. Each show features only one race. The entire episode focuses on the two cars in the drag race with every detail about the race being negotiable. The program will cover the car lengths, lane choices, the start and the race distance. Whichever car is the winner will go on to another episode of Won & Done while the loser will never appear on the program again. If a champ would win ten races in a row, he could win part of the bonus of $50,000.
Thursday 8:00 PM et/pt on MavTV

2 Seasons,

24

Episodes

April 4, 2013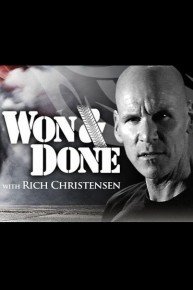 Won & Done Full Episode Guide
Drives compete in a drag race where they get to negotiate the terms of the track. The winner gets $500 and the chance to stay undefeated and go on to win 10 more races for $50,000, while the loser is banned from competing.

Contestants compete in a '72 Jaguar, '38 Panel Van, '70 Nova, '69 Chevelle, '67 VW Bug, and a '79 Capri for $500 and a chance to win $50,000. The loser is dropped from the competition.

This Won & Done event is at the Milan Dragway, in Milan, Michigan.

A '64 Nova, '70 Camaro, '74 Vega and '90 Mustang compete for the $500 prize and a chance to win $50,000.
If You Like Won & Done, Then Try...